Sports
"I have to keep faith in the team, and I do"
"I have to keep faith in the team, and I do"
Charles, what lessons have you learned from Spa regarding Ferrari's performance but also the strategy to get the fastest lap point?
We talked about it. And we went through the same working process as usual, and we will learn from it. But the most important thing is obviously to understand the performance gap with Red Bull, because that was the biggest problem at Spa. I think we have some answers. Or at least some directions to take. We'll see. This weekend… We can't really apply here what we learned at Spa, but at Monza it will be important.
Will this be a problem in Zandvoort?
The level of support here is different. So I think it will be different here. And I hope it will be more in line with what we saw during the first part of the season.
In the race, you have to rely on the team for strategic decisions. Do you trust the team?
I have to keep faith in the team, and I do. I think it's super important, especially when you're going through more difficult times. But overall, at team level, we are very united and I have full confidence in the team.
What was the reason for Ferrari's lack of performance at Spa?
Again, I think it's more likely a set of directions to take than anything else. But we don't have full confirmation. We have a lot of little things that remind us of that, but I think we will find out at Monza if we manage to come back a little closer to Red Bull in terms of performance. It will then mean that we have understood something.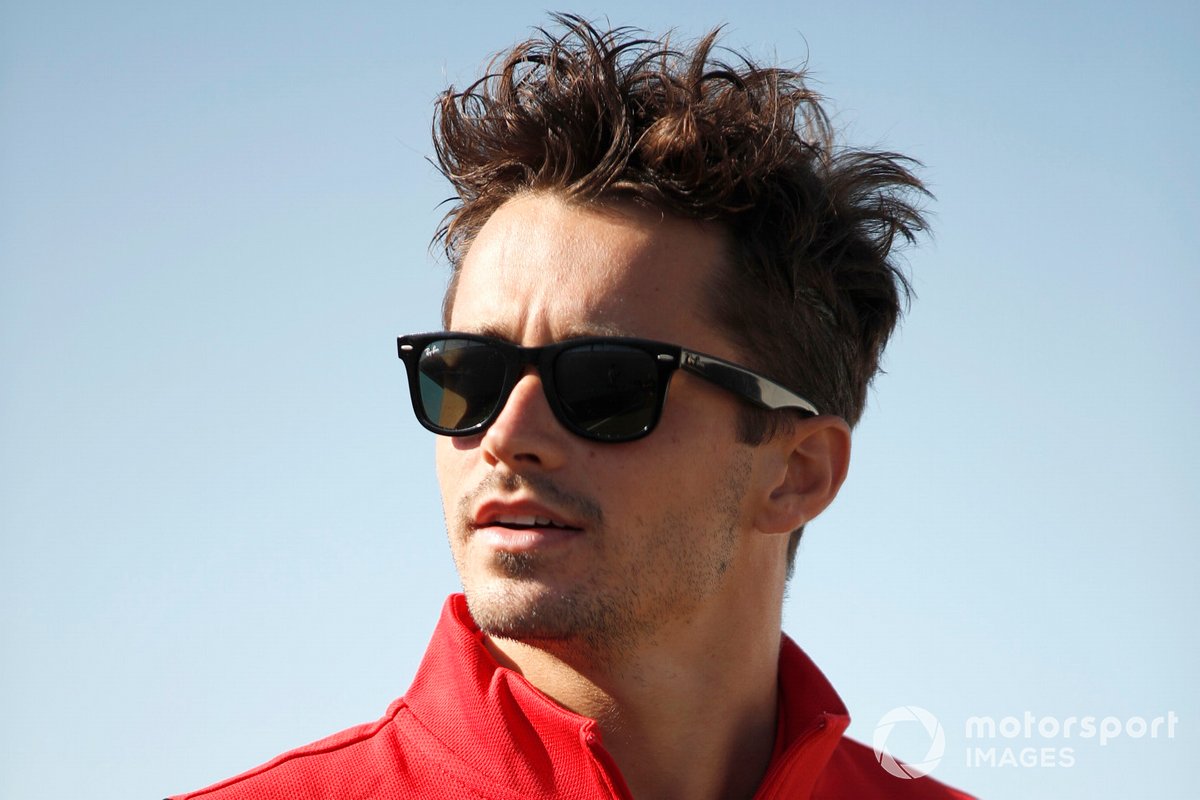 Charles Leclerc in Zandvoort this Thursday.
Are you more relaxed knowing that the title is now difficult to access?
No, not more relaxed. Of course, now I don't know how many points there are between Max and me… I stopped counting. But there are many. We will take things race by race, see what is possible. If there is a good surprise at the end of the year, so much the better. Looking at things as they are now, it's extremely difficult to make that happen. But there are still many things to fight for: the constructors' championship, second place in the championship [pilotes]. So I will fight until the end.
Was there any bad luck with the Verstappen tear-off that landed in your brake scoop?
You can't calculate that stuff, so that's the way it is. I think in the future it would be good to find a solution for the tear-offs to stay in the car, because in this particular situation I think there was oil or something and I couldn't see anything in my visor, and the same for all the pilots in front of me. The first opportunity to pull off this tear-off came on this straight. There were tear-offs flying all over the place, and there's nothing you can do about it. Obviously I'm not mad at Max, it's not the drivers fault, but we could consider finding a way to keep the tear-offs somewhere in the car.
There used to be a rule to keep them in the cockpit…
I imagine there are reasons why this rule was removed that I don't know about, but there may be other solutions.
#faith #team