People
King Harald responds to controversies over his future son-in-law
King Harald responds to controversies over his future son-in-law
King Harald V of Norway has given his blessing for his daughter, Princess Märtha Louise, to marry Durek Verrett, an American shaman known to be the guru of stars. It goes without saying that the character is rather atypical and his activity as a shaman comes with its share of controversy. The latest controversy concerns the sale of medals with magical virtues which would notably make it possible to cure the coronavirus. King Harald responded freely to the press on Tuesday August 30 about his future son-in-law.
Read also: Shaman Durek showers Princess Märtha Louise with diamond jewelry for her birthday
King Harald responds for the first time to the various controversies concerning his future son-in-law
For several years, Princess Märtha Louise of Norway, 50, has been dating Durek Verrett, better known as Shaman Durek. The couple had long planned to get married but the marriage proposal has been pushed back several times, first by Ari Behn's suicide on Christmas Eve 2019. Ari Behn was the princess's husband and father. of his three daughters. The global pandemic has also physically separated the lovers, Princess Märtha Louise being a Norwegian citizen and the American shaman.
Eventually, the Royal Norwegian Court issued a formal engagement announcement in June 2022. King Harald and Queen Sonja approved the wedding plan for their daughter, who is now working with her fiancé. The princess, who has lost her predicate of Royal Highness, gives spiritual conferences around the world. Shaman Durek, highly publicized in the United States, offers his advice as a guru.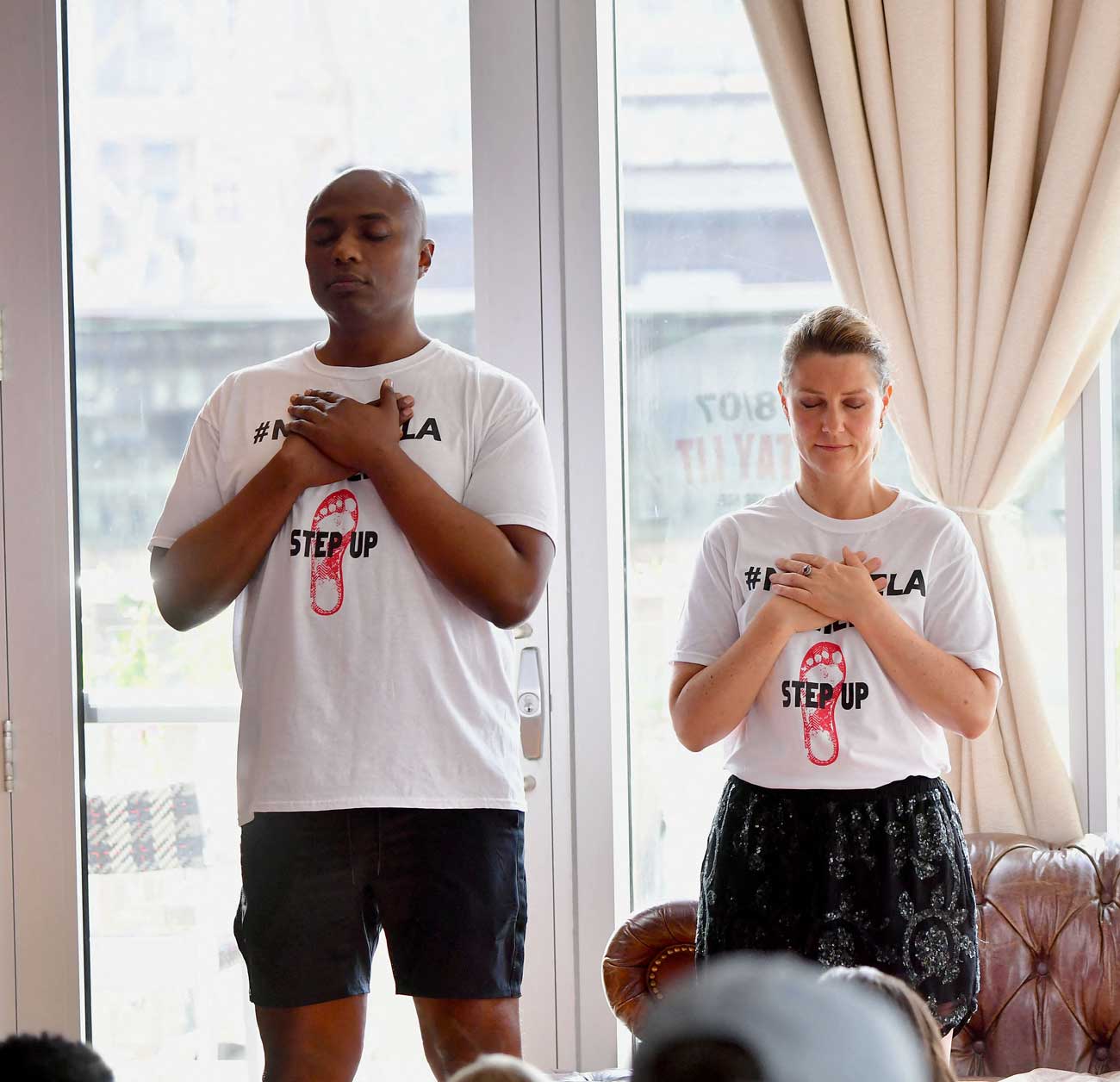 Recently, Shaman Durek caught the coronavirus and was seriously ill with the disease. He suffers from various long-standing health issues, which have complicated his recovery. However, he claims to have healed thanks to various techniques and in particular thanks to the use of a magic medallion. Since then, he has been selling this medallion, called Mind Optimizerfor 222 dollars on its site.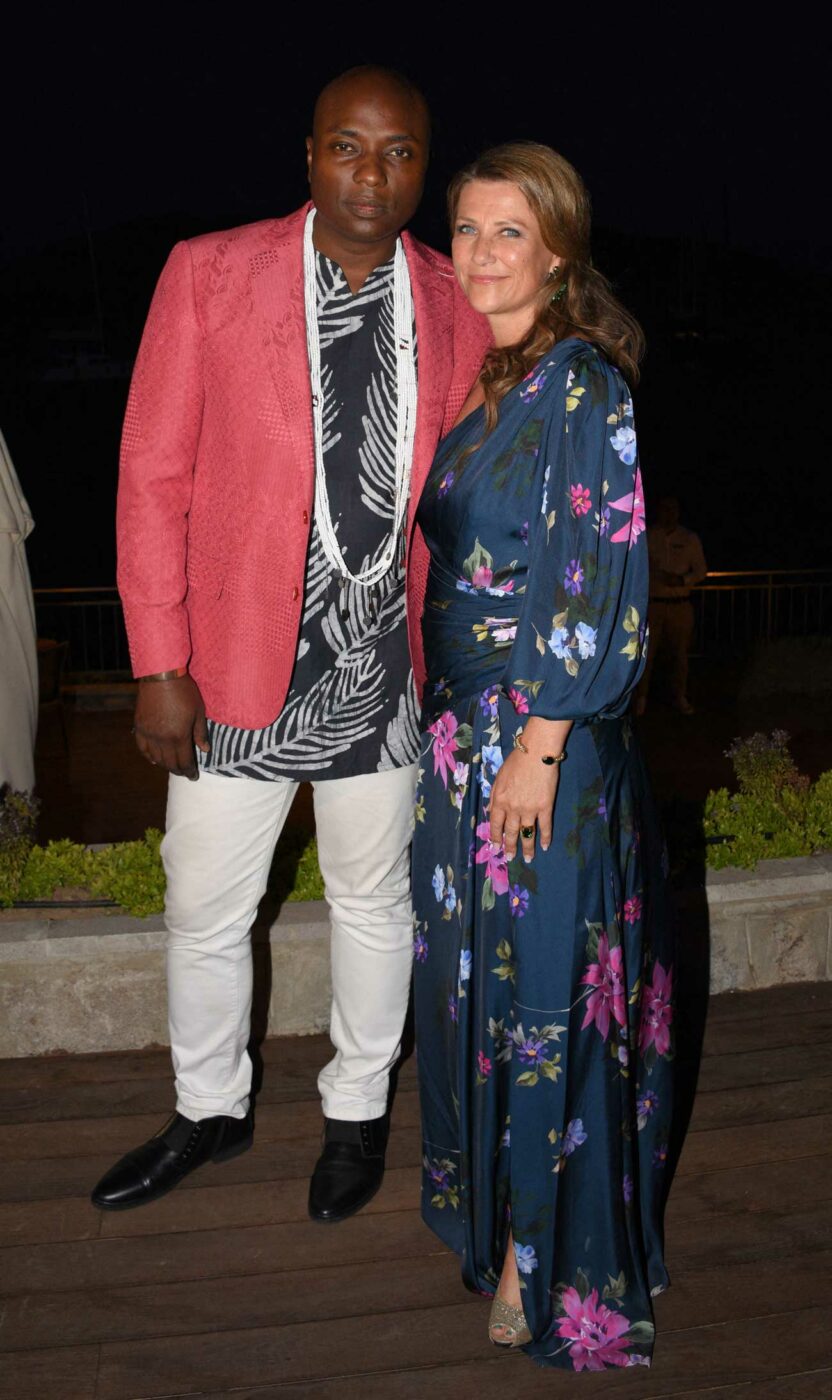 Read also: Princess Märtha Louise's boyfriend performs a shamanistic session in a Netflix reality show
King Harald Responds to Shaman Durek's Healing Medallion Controversy
This Tuesday, August 30, the King and Queen of Norway embarked on a cruise to Møre og Romsdal county, the perfect opportunity for the press to interview the royal couple in a less formal setting. "We will talk to him like we do in a family"declared King Harald to the press, when he was told about certain controversies concerning his future son-in-law.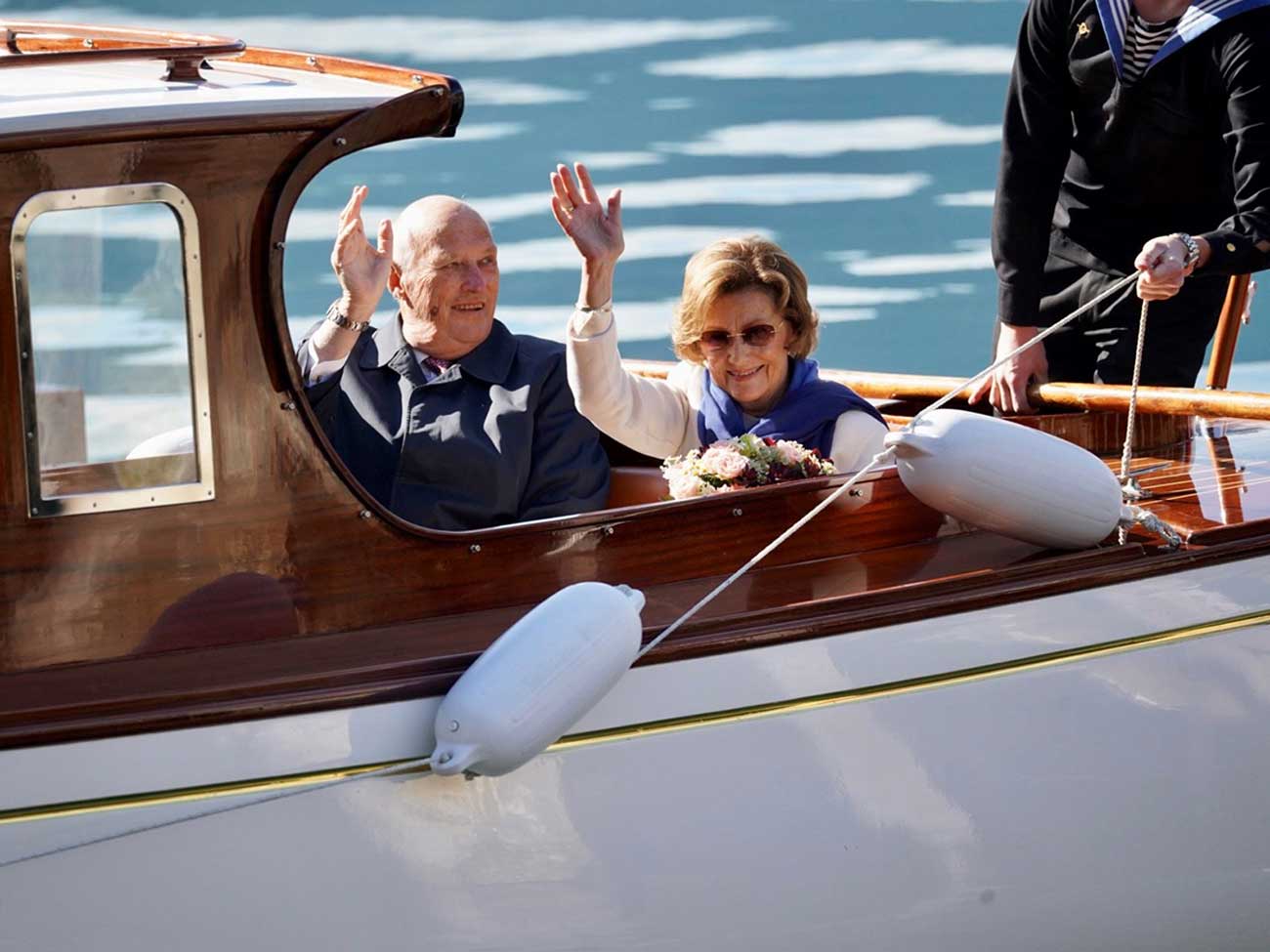 Read also: Official photos of Princess Märtha Louise of Norway for her 50th birthday
"It's a clash of cultures"he told Dagbladet, reminding that there is a world of difference between Norway and the United States. "We are in a process and it will sort itself out"added the king, explaining that they are still getting to know and understand each other. Durek Verrett, who urges his 263,000 Instagram followers not to go to the hospital, is at the heart of a controversy over his remarks.
King Harald also responded to his future son-in-law's criticism of medical care. He recalled that the Norwegian medical system was one of the most efficient in the world and that Durek had himself benefited from this health system. The king did not give further details regarding possible hospitalization in Norway. Finally, the king was questioned about the allegations of racism raised by Dure. The king acknowledged that there could be racists all over the country, although this is unacceptable, but he does not know exactly what the shaman may have experienced or what episode he is referring to exactly when he held these about.


#King #Harald #responds #controversies #future #soninlaw